This time we want to share a little trick that enables you to do add social media icons on Instagram and get more followers on your other social media platforms. What's the trick? Let's find out.
A little side note - there is no way you can add icons with Instagram, but there is way you can get very similar result. If you want to get all your social media under these cool icons, (see image below) then follow along this article and we will set up everything very quick. The result will look like this:

Ok, then how we can get such nice looking icons? It is really easy and what's great about it, you will be able to add more than a social media icons to your Instagram bio. The secret of this solution is to use service that allows us to put additional content on Instagram bio using the Website link option that you can find at Instagram profile under your bio text. Before we start adding our social media buttons we have to sign up at igli.me and confirm our email and after that we can start adding content straight away.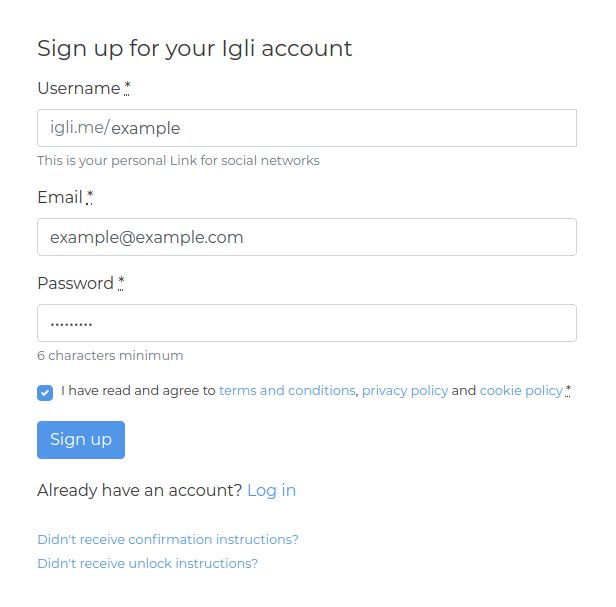 Ok, let's jump to adding social media icons. Go and sign in at your igli.me account and hit this powerfull button:

In the popup window you will see all the options you might add, but lets leave that for a later. For now just pick Social icon: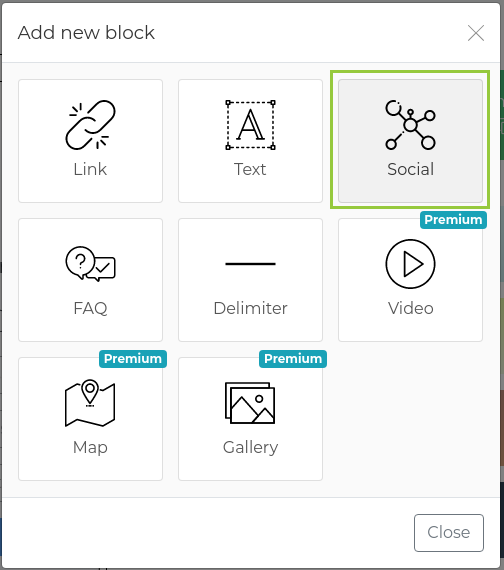 Now it's up to you which of your social media accounts icons you want to add, but for the quick start there is already 3 of them waiting for you to fill the link input fields: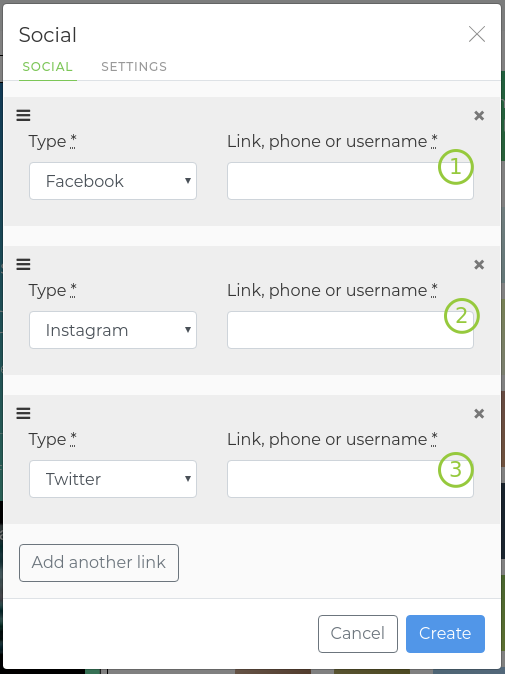 If you don't want to add Facebook or other of those three, you can change the Type dropdown to anything else you like. Then fill the full link to your social media account at the input field. After filling the links it should look something like this: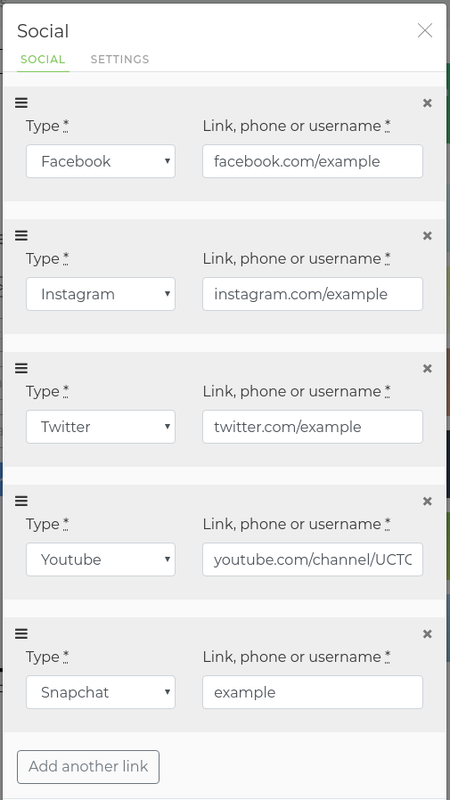 If you need more social media links you can simply click button that says "Add another link" and fill the input fields.
If you're done with adding all the links just hit the blue Create or Save button. Now it's all done and if you want you, can explore addtional block types like text, links with names, etc. When you're finished with exploring it's time to get your igli.me profile link that you see at the green box that looks like this:

Hit the Copy button and head over to your Instagram profile settings. Now just paste that igli.me link you copied in the Website input field and save your Instagram settings. That's it you are done, and with a simple trick your Instagram bio now has a link that contains all your social media icons. The last thing you can do is encourage followers to click on that link by adding some short info at your bio. It is up to you what exactly you want to put on bio, but for a quick start we offer one of these:
Have you seen my YouTube channal? See the link below;
All my social media at the link below;
Want a banana? Link below;
Follow me on other social media at the link below.
Have fun and remeber igli.me is a powerfull tool not limited to social media icons! You can add many more content to that igli.me profile and share the link on Instagram or YouTube or elsewhere.
---
Let's set up your first link
It's free, no credit card required