If you are here, then you are most likely familiar with the linktr.ee service to share multiple links in bio. But for some reason, it is not suitable for all your tasks. Recently, many alternatives to this service have appeared.
There are good ones and there are futile attempts of copies that don't do their job. You have probably already seen on the Internet such alternatives as: lnk.bio, linkinprofile.com and campsite.bio. We will tell you about another great service - igli.me and compare it with Linktree.
Let's compare free versions of both services
It is not correct to use checkmark only if service has feature, because the implementation of feature can differ. That's why we will use additional smaller checkmark and later explain below why this choice is made.
Comparision of linktr.ee and igli.me Free features

| | | |
| --- | --- | --- |
| Feature | | |
| Unlimited links | ✔ | ✔ |
| Clicks and views statistics | ✔ | ✔ |
| Profile image | ✔ | ✔ |
| Themes | ✔ | ✔ |
| Social links with icons | ✔ | |
| Text blocks | ✔ | |
| Delimiters | ✔ | |
| Frequently asked questions | ✔ | |
| Real name | ✔ | |
Click and views statistics
With Linktree you will get lifetime profile views and link clicks count. No charts available in Free version.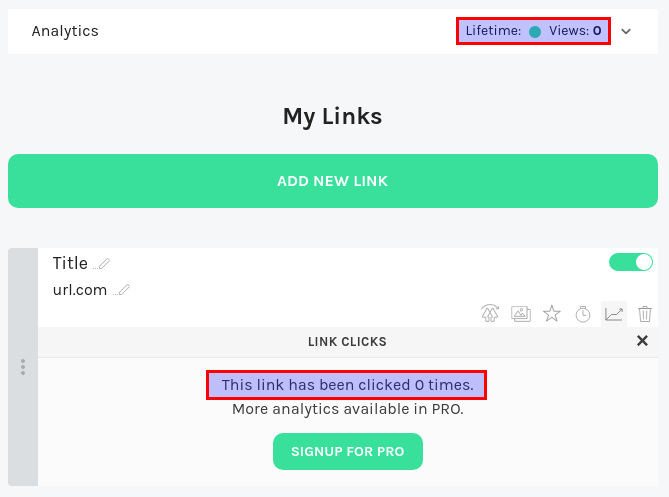 With igli.me you will get charts with daily clicks and views for past week in additional to lifetime views and clicks count. You can also see charts for link and social icon clicks separately.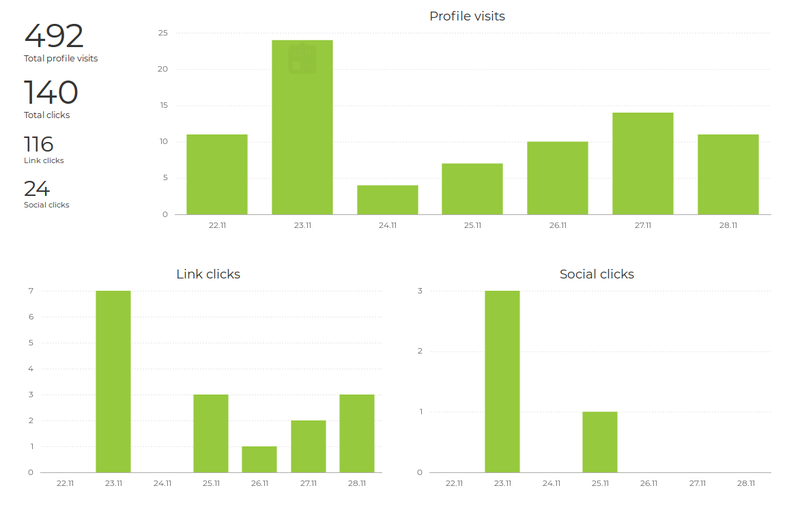 Themes
Linktree offers to choose from 9 themes.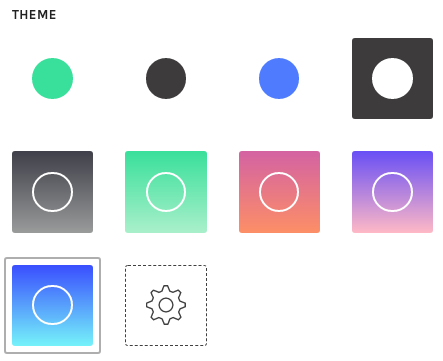 Igli.me offers to choose from 36 themes and choose four buttons style (outline and rounded in any combination) for each theme. Some of themes has beautiful animated background.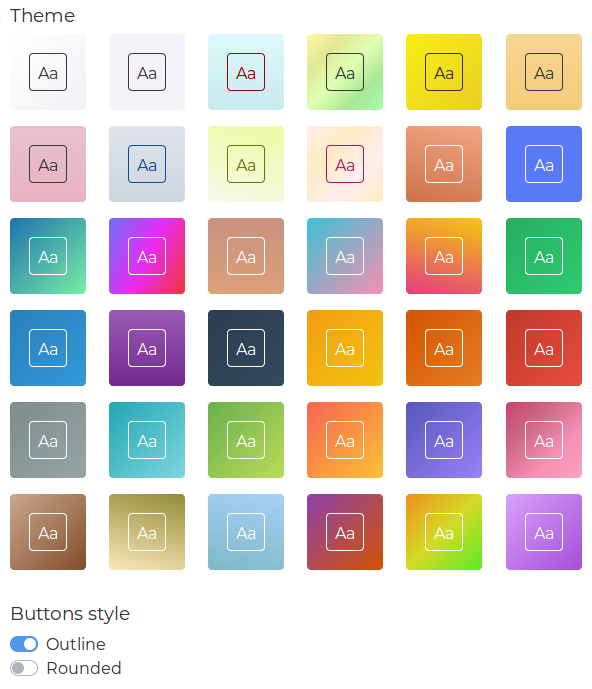 Social links with icons
This is Linktree paid feature, that igli.me offers for Free. But let's compare this feature anyway.
Let's say you have two phone or WhatsApp's numbers (for example for wholesale and retail requests). Is it possible to add both? Yess it is, but only with igli.me.
Imagine you have music events profile and need to add different social links for each event or ticket sale? This is also possible with igli.me only.
Or maybe your YouTube channel is more important than Twitter or Facebook and you want to reorder social icons. Guess, which service allows you to do that. You guessed, it's igli.me.
Let's put all this together in one comparision table.
| | | |
| --- | --- | --- |
| Feature | | |
| Free feature | ✔ | |
| Social networks to choose from | 30+ | 8 |
| Different links with same social network | ✔ | |
| Multiple blocks with social links | ✔ | |
| Change order of social links | ✔ | |
Text blocks
Sometimes it's not enough to have just links. You need to introduce yourself, describe products or services and so on. Text block are designed to satisfy these desires.
Delimiters
Links, links, links. Too much of them in a row? You can easily split them visually in logical blocks using delimiters!
Frequently asked questions
This is also very useful block to show FAQ to your visitors.
Real name
Show your real name or business name, instead of username. Linktree also has this feature, but not in a free plan.
Conclusion
We love Linktree and we was using it for our customers until a more powerful alternative was needed. There are a lot of articles on the topics "Best Linktree alternatives", "Linktree vs ..." and "Linktree reviews" on the Internet. The purpose of this article is to tell about the existence of igli.me service.
We've seen a lot of articles, where people are promoting their product. To be objective, we offer to register in Linktree here and in igli.me here and compare them yourself.
Since the day of writing this article, time may have passed and services may have changed. We suggest to make the final decision yourself.
---
Let's set up your first link
It's free, no credit card required